Do you require student accommodation cleaning before the end of your tenancy this summer and have no idea where to start? Don't panic, as help is on hand with our professional cleaners here at Poppies Exeter. We know how daunting it can be to achieve the right level of cleanliness in your student house before handing back the keys to your landlord. That's why we offer affordable student accommodation cleaning services in Exeter, to make the moving out process a lot easier and stress-free. 
Take a look at our basic student accommodation cleaning checklist to get a head start, before calling in our friendly and helpful cleaners.
Take One Step At A time
We all know how overwhelming cleaning can be at times, especially when you have boxes and suitcases filled with your belongings sat around you. If you would like to make a headstart before you call the professional student cleaners in, we advise you to start in one end of the house and work your way through, until you reach the other end. If you constantly switch between each room, you will find it a lot more stressful and time consuming, rather than sorting one room at a time. 
Book Your Professional Student Clean in Advance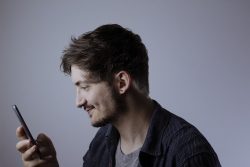 As we head into the summer get closer to the Summer and students start to leave their student accommodation, it is student cleaning services like ours that get booked up very quickly. Don't forget to contact us and book your student cleaning appointment in advance of your moving out due date, otherwise you may be left with no other options. 
Read your Landlord Contract 
It is important to familiarise yourself with the tenancy agreement and what is expected of you in terms of the moving out/cleaning process, otherwise you may not receive your security deposit after you have left. Some tenancy agreements require you to: 
Make sure the oven is cleaned thoroughly

Make sure your bathrooms are mould free Dettol Mould & Milder Remover is excellent for this job

The carpets are cleaned (if applicable)

Any scuffs or marks on walls or ceilings are dealt with professionally or permanently covered

The room/flat/house is left in the same state as when you moved in
Arrange Waste Removal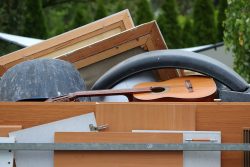 Often, local councils won't collect certain waste materials, such as garden rubbish or large pieces of indoor and outdoor furniture. Just like booking your student cleaning appointment in advance, you should also consider arranging a waste removal service if you have large pieces of furniture which you need to get rid of. What's more, it will take the professional cleaners a lot less time to complete the job if there was furniture taking up room.  
Take before and after photos 
To ensure you meet your landlords requirements when it comes to the tenancy agreement and moving out process, be sure to take before and after photos of when you moved in and moved out, so there aren't any disagreements on the state/cleanliness of the property. It's surprising how many people don't do this, but it can save a lot of hassle in the long run! 
Student Cleaning Exeter – Poppies 
We hope the checklist helps you to overcome what can be a stressful time for many students. However, if you would like to speak to our helpful and expert cleaning team about your upcoming end of tenancy, do give us a call on 01392 270777 and we will be happy to discuss your requirements.
Categorised in: Student Cleans
This post was written by poppiesexeter